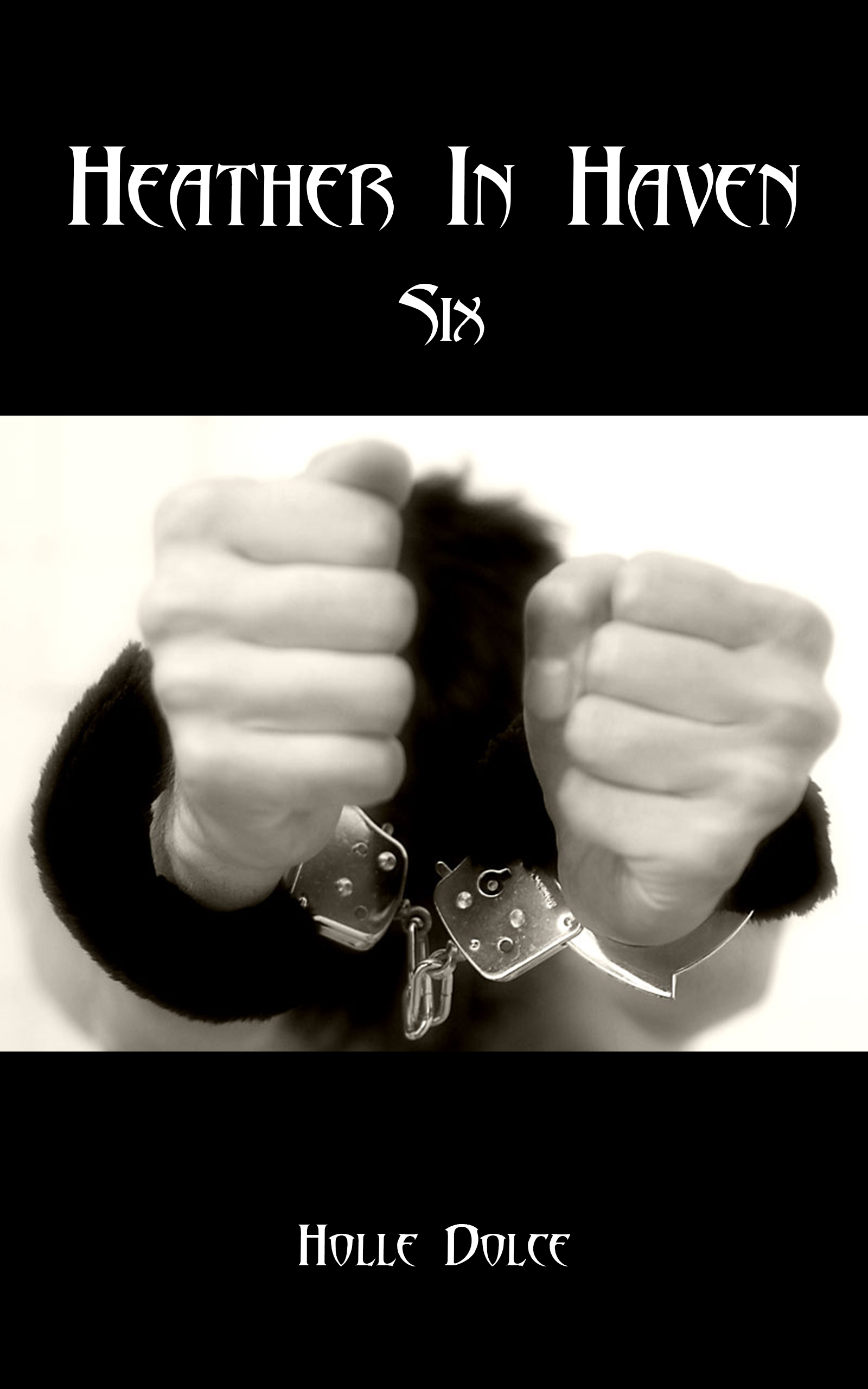 Heather leaned against the bar and watched the patrons as they milled about the club. It was still early in the evening; the crowd was thin and the music volume was not yet at its max level. The chain hung from her collar to her nipples, cool against her skin. When she moved, the tiny rose charms dangled, and teased her breasts. She wanted her Mistress to tug those chains, but knew that would not happen tonight. Mistress Victoria was entertaining a private patron in the playroom. Heather had asked about joining her, but this client had specific requests in the slaves that would attend them. She was not even allowed to watch from the observation room.
That was unusual. Mistress had already provided her the key to the observation rooms that spied into the three playrooms. Heather could take anyone she wanted into them, provided they promised discretion. Heather doubted no one here was not intimately familiar with that word, but when she thought about it, she could easily see a patron going up to someone whose play had been particularly evocative, thanking him or her, and being met with embarrassment.
Most of the time when rules are broken, the person has the best of intentions.
Heather had considered the possibility of breaking the rule herself, but that did not last long. Something in Mistress Victoria's voice told her that her participation or observation was not up for debate, or forgivable. She would not be disciplined for not respecting the wishes of a private patron. She suspected that would be met with permanent ostracism.
She had spied Mia and John making their way through the club to the playrooms a short while ago. Heather wondered what room they would be playing in, and if it would be worthwhile to go watch them. She decided against it. She wanted to have a little more time to tease Mia, assuming Mia and John did not opt to stay in the playroom the whole evening. If she watched then play, Heather thought it would give her an unfair advantage in the game – as if she cheated.
"Good evening." Adam's voice floated to her over the music. Heather turned to see him walking up, a young woman with shoulder length, strawberry hair beside him. Tonight, he wore jeans and a t-shirt that featured a male doll toy tied to St. Andrews Cross. The girl beside him wore a short skirt and black tank.
"I didn't expect to see you tonight," Heather said, looking from Adam to the woman with him and smiling.
"Ellie wanted to come to the club."
Ellie nodded and held out her and. "You must be Heather. It's nice to meet you."
Heather smiled and took the hand offered her. She felt like she was missing something.
"Ellie's my girlfriend." Adam seemed to pick up the need for more of an introduction. He smiled and kissed Ellie on the cheek.
Heather felt herself flush, and no thoughts of Mistress Victoria's practiced discipline could stop it. She suddenly felt very uncomfortable, and troubled by Adam. Sure, they never talked about themselves. At the club, they simply played. But surely the existence of a girlfriend might be something that a play partner should know about.
Adam's smile dropped. He looked from Ellie to Heather, then dropped to his knees on the floor. Heather looked down at him for a few minutes, then back up at Ellie, happy to have confusion replace the shame and worry she felt a moment ago.
Ellie laughed and slapped Adam lightly on the back of the head. "You goofball. You didn't tell her, did you?"
Adam looked up. "I thought Mistress would have."
Heather considered that a moment. Why wouldn't Mistress Victoria have warned her that Adam had a girlfriend? Heather felt affection for him, but nothing romantic. Provided the girlfriend did not mind – and she was quickly getting the impression Ellie was fine with Heather – it would not chase her away. She realized the only strong affection she was feeling was for Mistress Victoria, and quickly chased that thought away. She had no illusions that a dominatrix would really fall in love with her submissive. Her affection was little more than what Heather felt for Adam: appreciation and a bond that came from a unique physical relationship.
Mistress did not have a reason to tell her. Heather thought about the private session she was hosting this moment, locked away from them. Mistress would not consider it her place to have that discussion either.
"That's not her job." Heather measured her voice carefully to be gentle, but firm. "Too bad I don't have the collar on me. I'd make you wear it the rest of the night."
Ellie smiled and reached into the small clutch purse she had at her side. She produced Adam's chain and collar from it. "I had kind of hoped you might be in the mood."
Read more at Smashwords.